Performers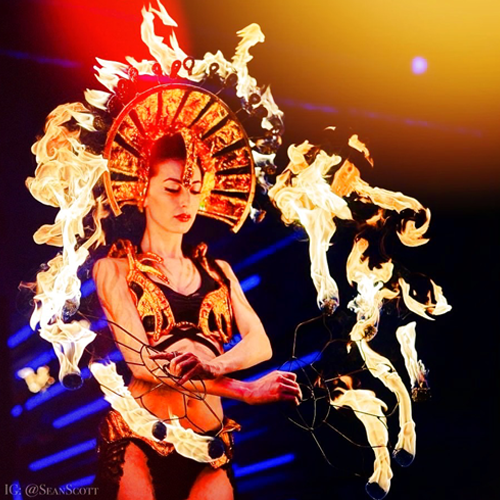 Joules Magus – Fire Producer and Performer
Joules Magus is a talented Azerbaijani fire performer and producer based in NYC. She is known for her charismatic energy, innovative choreography, and commitment to safety.

Having produced some of the largest theatrical fire shows in NYC, she leverages her technical expertise to constantly push the boundaries of fire. As a master of her craft, Joules continues to inspire and innovate, using fire as a medium for connection, spirituality, and artistic expression.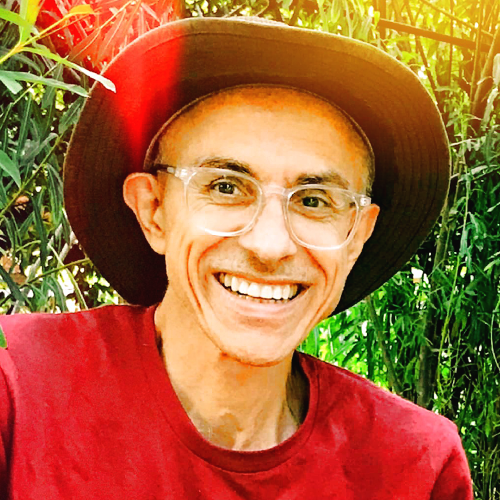 Aresh Javadi – Artistic Producer and Fire Altar Artist
Aresh Javadi is a community environmental justice artist, activist, and educator from the enchanting city of Shiraz, Iran. He cultivates earth-based arts such as living willow structures rooted in sacred geometry and public celebrations to work collaboratively with communities in need of green spaces.

With a passion for merging art, love, and justice, Aresh has been instrumental in preserving and revitalizing over 500 community gardens in NYC. Dedicating his life to fostering environmental regeneration and social justice through community art, Aresh is a catalyst for creating a more beautiful and equitable world.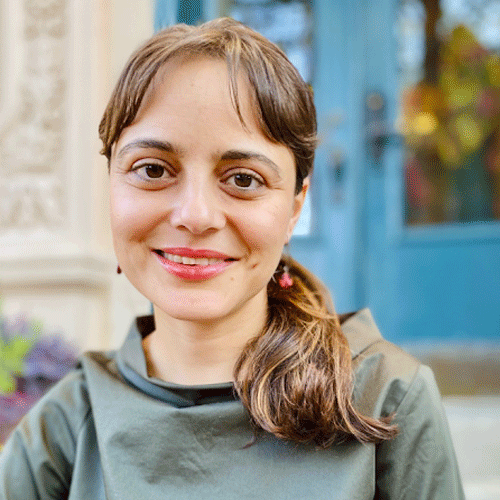 Farnoosh Hashemian – Human rights lawyer based in New York.
Farnoosh Hashemian is an Iranian-American human rights lawyer based in New York. Having grown up in Iran during the Iran-Iraq war, Farnoosh weaves together the personal and the political in her fight for women's liberation has sought to do the deliberate intersectional work in pursuit of justice.

In her view, it is indeed a feminist's job to counter the alarming overuse of policing, surveillance, detention in the war on terror, the war on drugs, and the war on migrants.

Farnoosh will be reading poems by Iranian and Afghan poets to honor decades of struggle and collective resistance against institutionalized oppression in the region.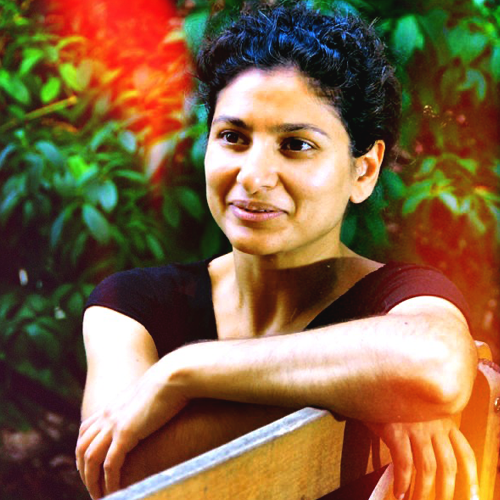 Kayhan Irani – Participatory Community Theater Director
Kayhan is a writer, storyteller, mother, and grassroots cultural worker. For the past twenty years, she has used the tools of participatory theater and storytelling to develop grassroots leaders and make transformative change.

She co-creates spaces that build community, offer healing, and that re-connect participants to their innate creative power. Her artistic work brings people together to deepen relationships with each other through story.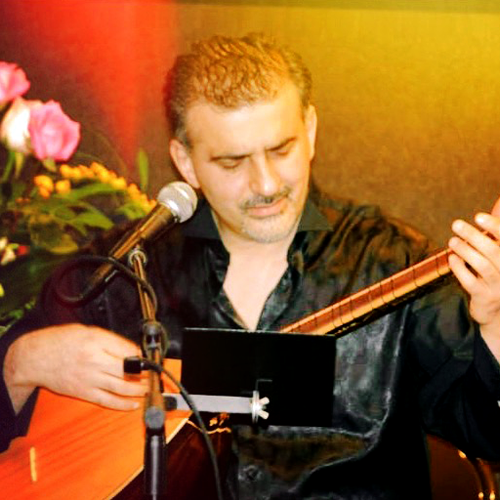 Amir Vahab – Music performer
The New York Times calls him the "ambassador for a silenced music." Honored as a peacemaker and virtuoso, Amir Vahab is a composer/vocalist and lecturer specializing in various traditional Persian instruments: the tanbur, ney, daf, tar, and oud.

Amir is noted for his expertise in Persian culture and history and for the spirituality present in his music and teachings. Amir has been described as "one of the world's most revered players and composers of Persian folk music." Amir is the leader and principal player of the Amir Vahab Ensemble.
More information Coming Up Shortly.
Please sign up for our newsletter for updates and inspiring Persian cultural offerings!
As always, your kind donations are what keep the fires burning brightly!
Volunteer and join the action. Build community while bringing this festival to life.